Twitter banned @BreakingNLive for being "spam" after they tweeted out a link to a Biden-Ukraine article on ZeroHedge.com. The account had approximately 120k followers at the time.
The ZeroHedge article, which detailed leaked information from Ukraine about the Bidens and Burisma, opens with:
A Ukrainian MP says a document leaked from the Ukraine's Office of the Prosecutor General contains claims against Burisma owner Nikolai Zlochevsky, as well as Hunter Biden and his partners - who allegedly received $16.5 million for their 'services' - according to Alexander Dubinsky of the ruling Servant of the People Party.
Twitter suspended BNL shortly after tweeting a link to this article: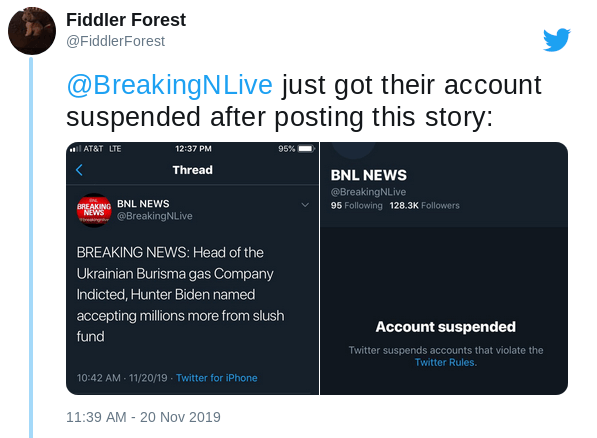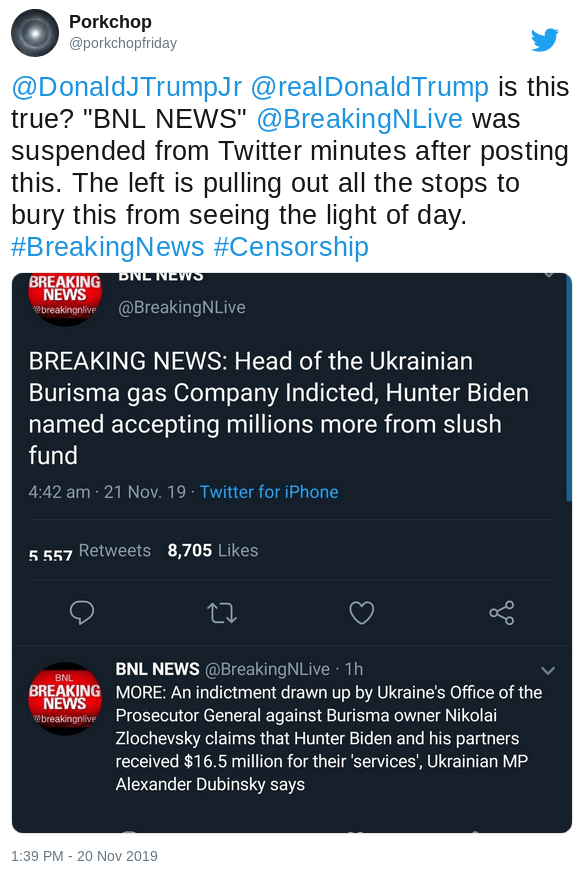 Styxhexenhammer666 released a video detailing this (among other damaging Biden news). Quoting Styx from the video:
They're breaking the news specifically because BNL is a pool of journos from different backgrounds that are capable of coming together to conglomerate material. This kind of confederated sort of syndicated system is what really really frightens, by the way, the legacy media.